Apply Now

Complete the easy
online application.

24-Hour Approval

Grow your business
right away.

Same Day Funding

Apply and get
funded fast.
Get Funded. Keep Growing.
Start Now.
REQUIRED:$5K/month in revenue3 months in business
Get approved in under 24 hours!
We've funded over $661,909,239 to small businesses just like yours. We're one of the best sources online for business cash advances. Our underwriters work around the clock and present rapid small business funding offers to you in plain and simple payment terms. Our 24 hour same day funder experience brings cash and working capital to your business when you need it the most.
Get Funded By The #1 Provider Of Business Cash
When bankers ignore or deny businesses, we make them green with envy by providing hundreds of millions of dollars in funding solutions for growing small businesses every year. Even if you have less then desirable credit, low fico scores, we can get you the funding you need to maintain and grow your business. Applying with our online application is fast, simple and easy!
1
Apply Online
Take a moment to grow your business.
Get Started
2
Get Approved
Qualifying businesses get same-day approval.
Get Started
3
Instant Funds
Get funds for your business the same day it's approved.
Get Started
We're Funding Small Businesses All Over America
Thousands of small business owners trust Green Capital to help them get the funding they need when they need it. We offer both daily ach payback and split funding and we are compatible with multiple processors for split funding advances, including UBC, HighRiskExperts and Entrust. They are our partners and friends and, as they've grown, we've grown -- into one of the most trusted small business funding solutions in America. We offer no credit check business funding options too! So even if you have poor, or even bad personal credit, we can still one of the few business funders who can approve. Green Capital: Keep growing.
Get Started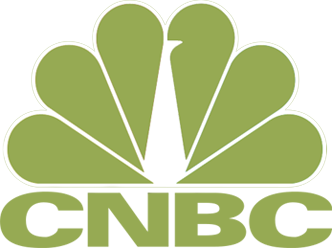 "... In this era of tight money, many small businesses feel that they've been hung out to dry by traditional lenders, a new survey shows. As a result, a growing number of companies are turning to alternative sources of funding…"

"... you don't have two months to wait to get that loan from the bank– when you need the money now…"

"... Typically you'll receive the funds faster than a traditional loan. It's that customer's financial standing that will primarily determine whether you get funded…"

"... pay less when sales are slower, and getting the advance is far faster than applying for a bank loan. Such arrangements aren't loans…"

"... these alternative players have the potential to fundamentally change the way in which small businesses access capital, creating greater competition, price transparency, and a better customer experience…"
Small Business Funding Company
In this day and age, it's hard to get approved at a traditional bank for a loan especially if you have less then ideal credit. We at Green Business Advance can assist you with getting the fastest approvals for business funding for your small business. Same Day Funding and Same Day Approvals. Get Approved by the Best Business Funding Company Today!
Read More
Applying Online is Easy and Fast
You need funds and you need them fast. We make the process super fast and super easy. We just need three business bank statements and a simple 1 page app filled out. Everything is done online with our secure application system. You can apply today and get funded the same day! We make the whole application process simple and easy to do for any small business owner.
Apply Online